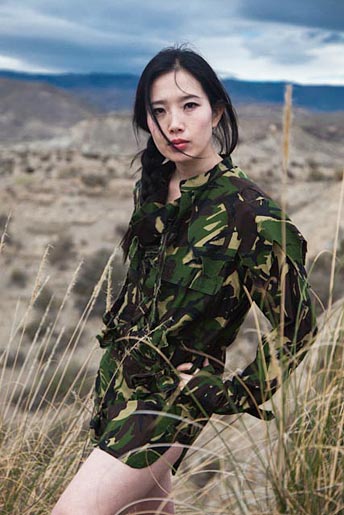 Who is Tomoka Westwood?
日本生まれ福岡市育ち。日本の大学を卒業後、総務・経理畑で地道に働きながらも、
ファッションと旅を愛し、世界20ヶ国以上をまわる。当時働いたお金は全て服、靴、
旅に消えていたと思われる。2012年人生2度目のロンドンに行き着き、翌年イギリス
人の写真家でファッションデザイナーのベン・ウェストウッドと結婚する。
現在は、夫のブランドを手伝いながらファッションエージェントやライター、
コンサルタンシーをしている。
夫のおかげでパンクロックで非凡な時空を垣間見たりもするが、
普段は夫と愛犬ジャッキーと共に平凡が幸せであるという日々を過ごしている。
I was born and raised in Fukuoka, Japan. After graduating from the University in Japan,
I travelled over 20 countries while I was working as an accountant. I assume all of my
wages at that time had gone for clothes, shoes and travel. I visited London in 2012 which
was my second visit and got married with the British photographer and clothes designer
Ben Westwood in 2013. Now I'm a fashion agent, coordinator and writer. On the other
hand,I'm helping my husband's label. I sometimes experience abnormal punk rock life
because of my husband but I have also been having a normal happy life with our lovely
dog, Jackie.
Copyright © tomoka westwood, AllRights Reserved.