23/01/2014
先日撮影にお邪魔したブランドREVERBERATEのファッションショーに行ってきました。(この写真はお友達がうまいこと撮ってくれました。ベンがまるで沢田研二に見えるのは私だけ?)
I went to the fashion show of the label REVERBERATE in East London. (My friend took this photo very well! Ben looks like a Japanese singer and actor Kenji Sawada!)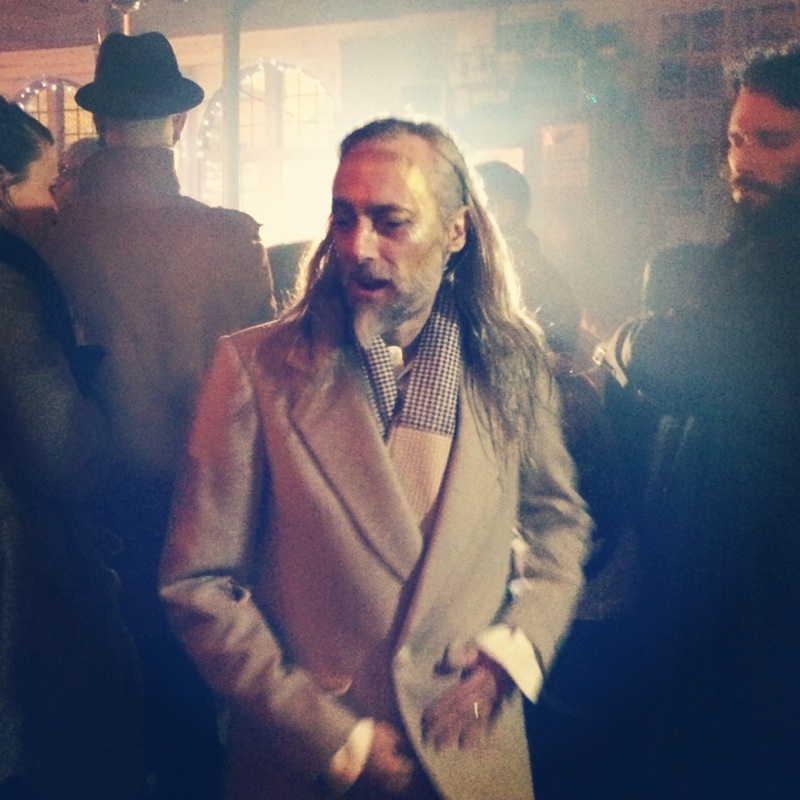 REVERBERATEのデザイナーさんは、このショーの会場をNational Portrait Galleryのようにしたいんだと撮影の時に仰ってました。そしてショー当日、モデルのメイクと、音楽、そしてショーの雰囲気、どれも素敵で、彼の理想に近いショーができたのではないかと思います。
The designer of REVERBERATE told me he wants to create the catwalk as if it looks like the National Portrait Gallery. And on the day of the fashion show, the makeups of models, musics and the atmosphere, everything was so nice and I though it was quite close to his ideal show.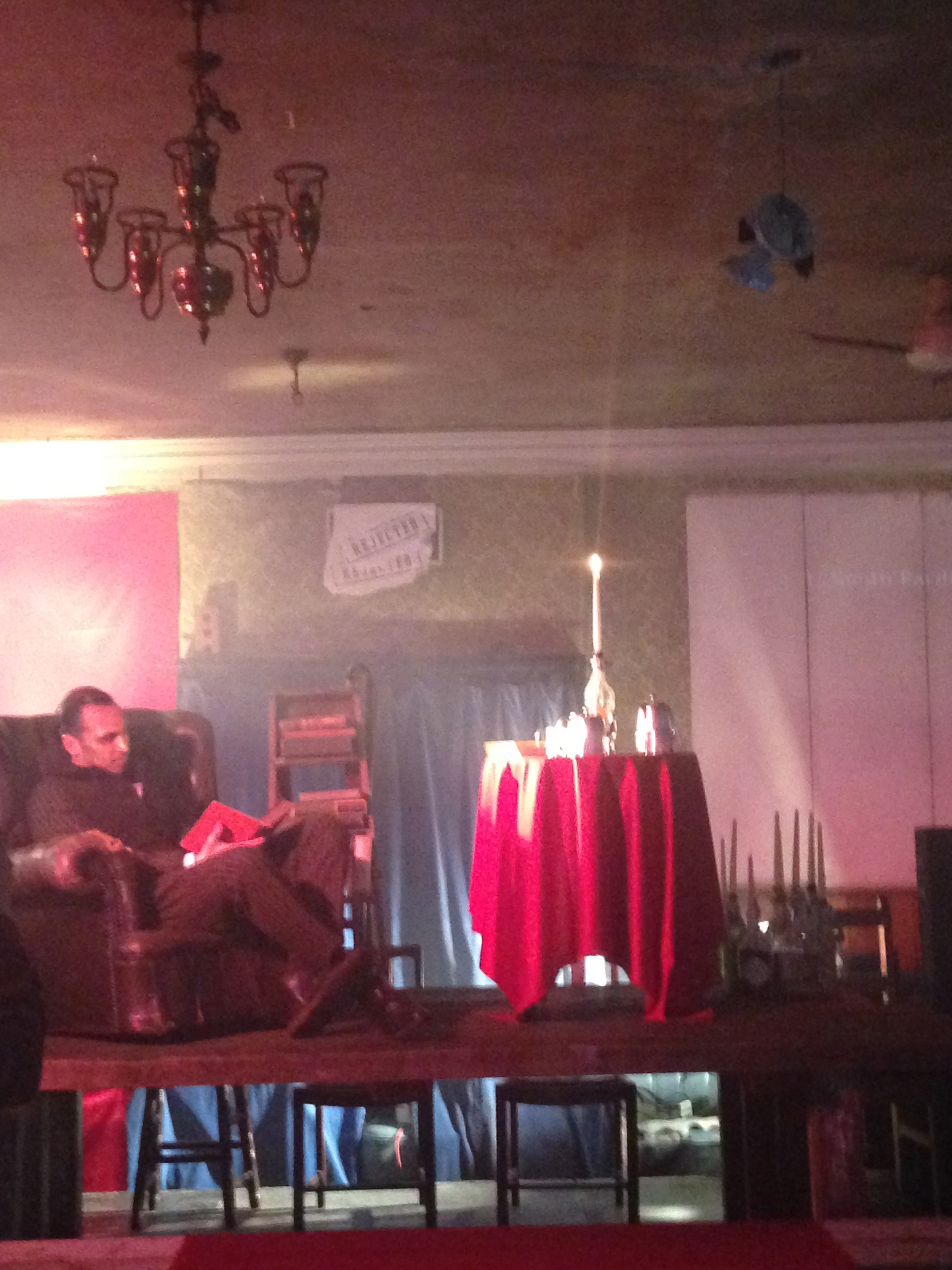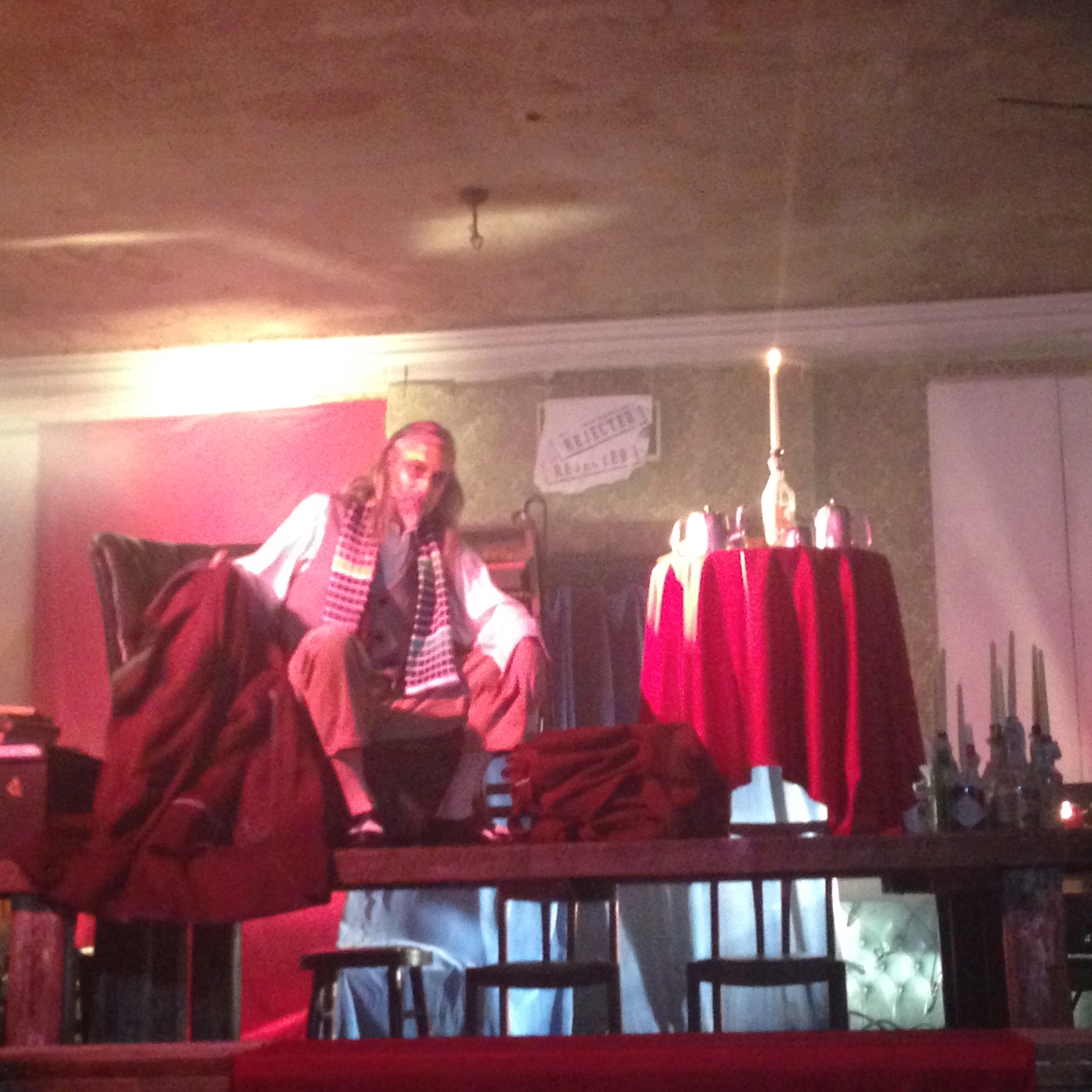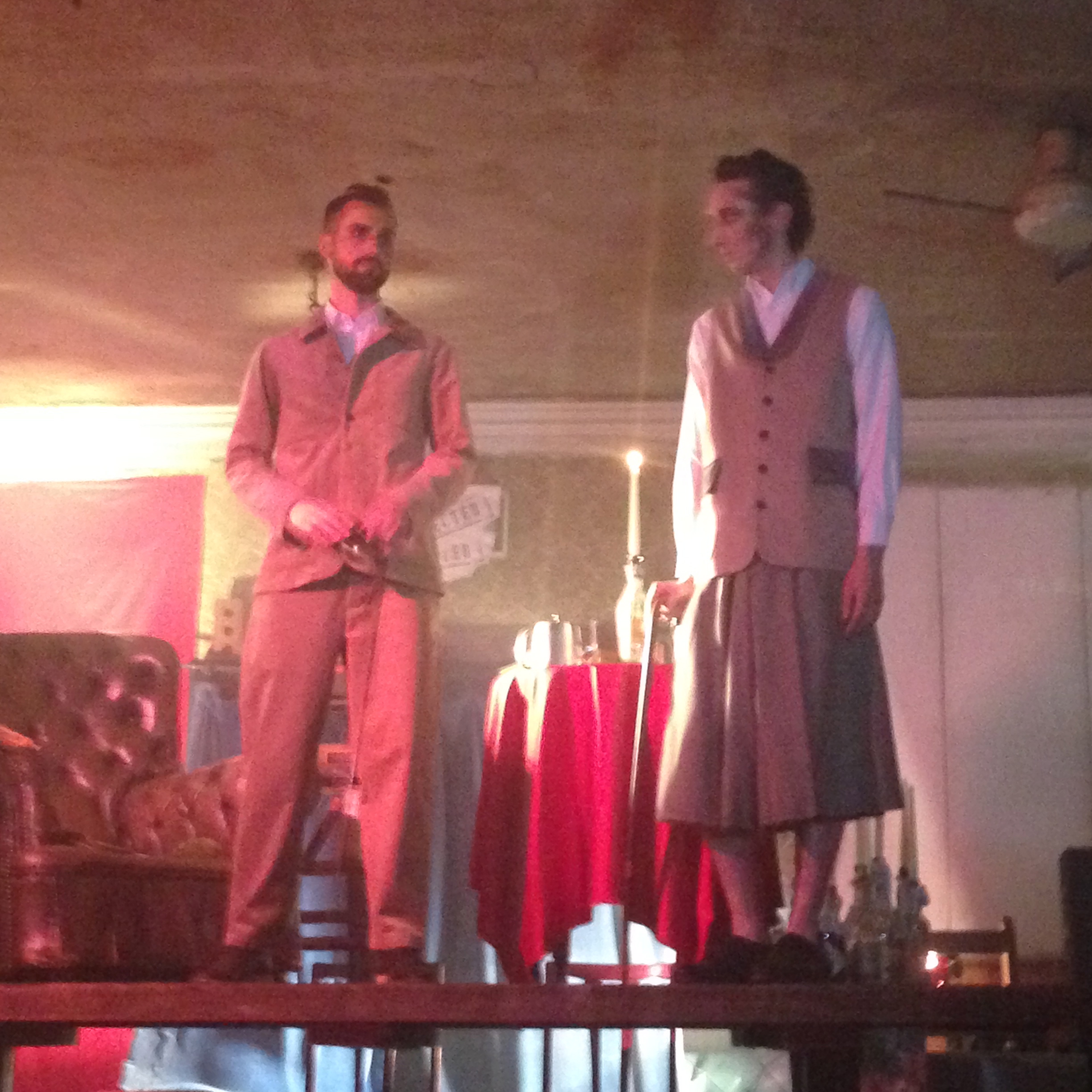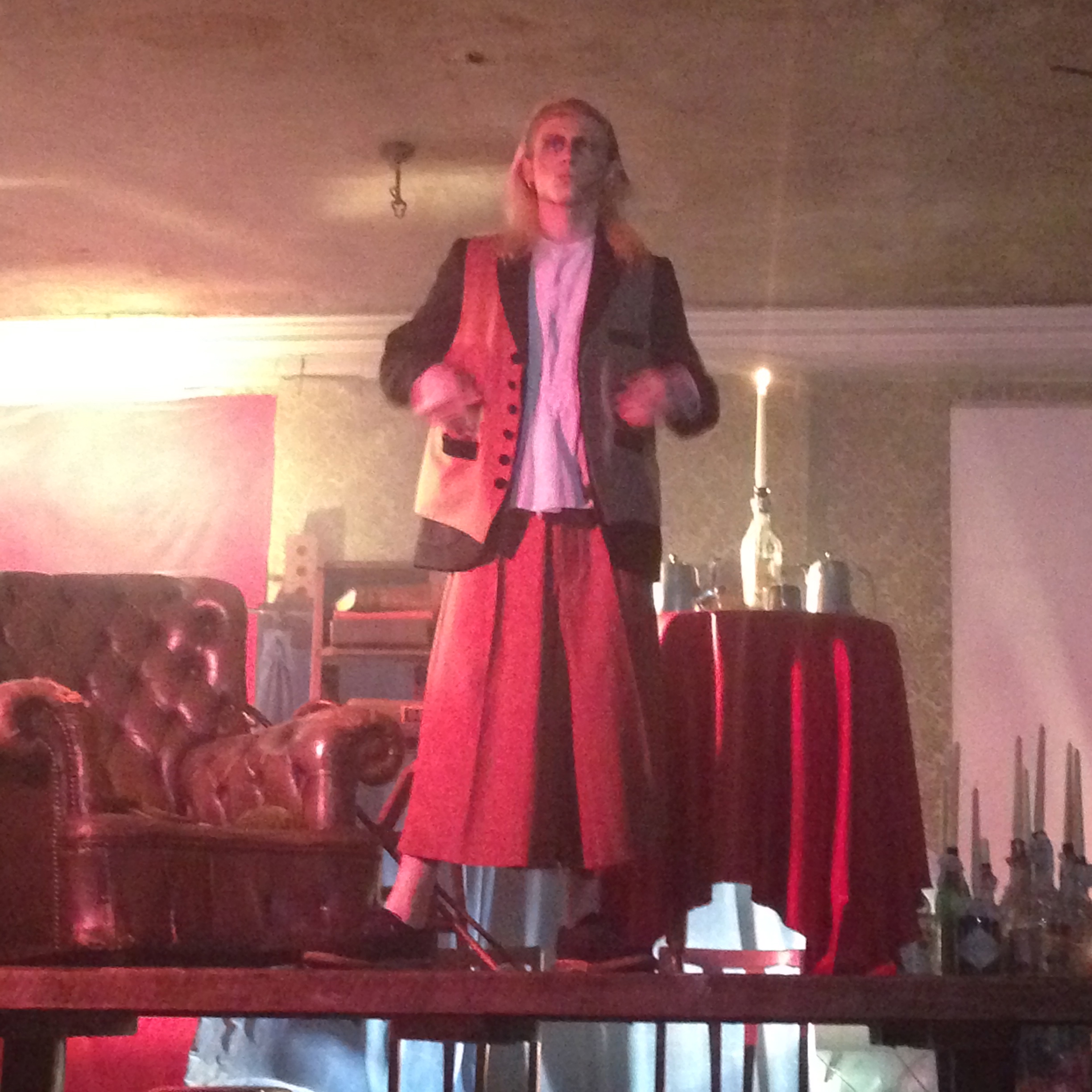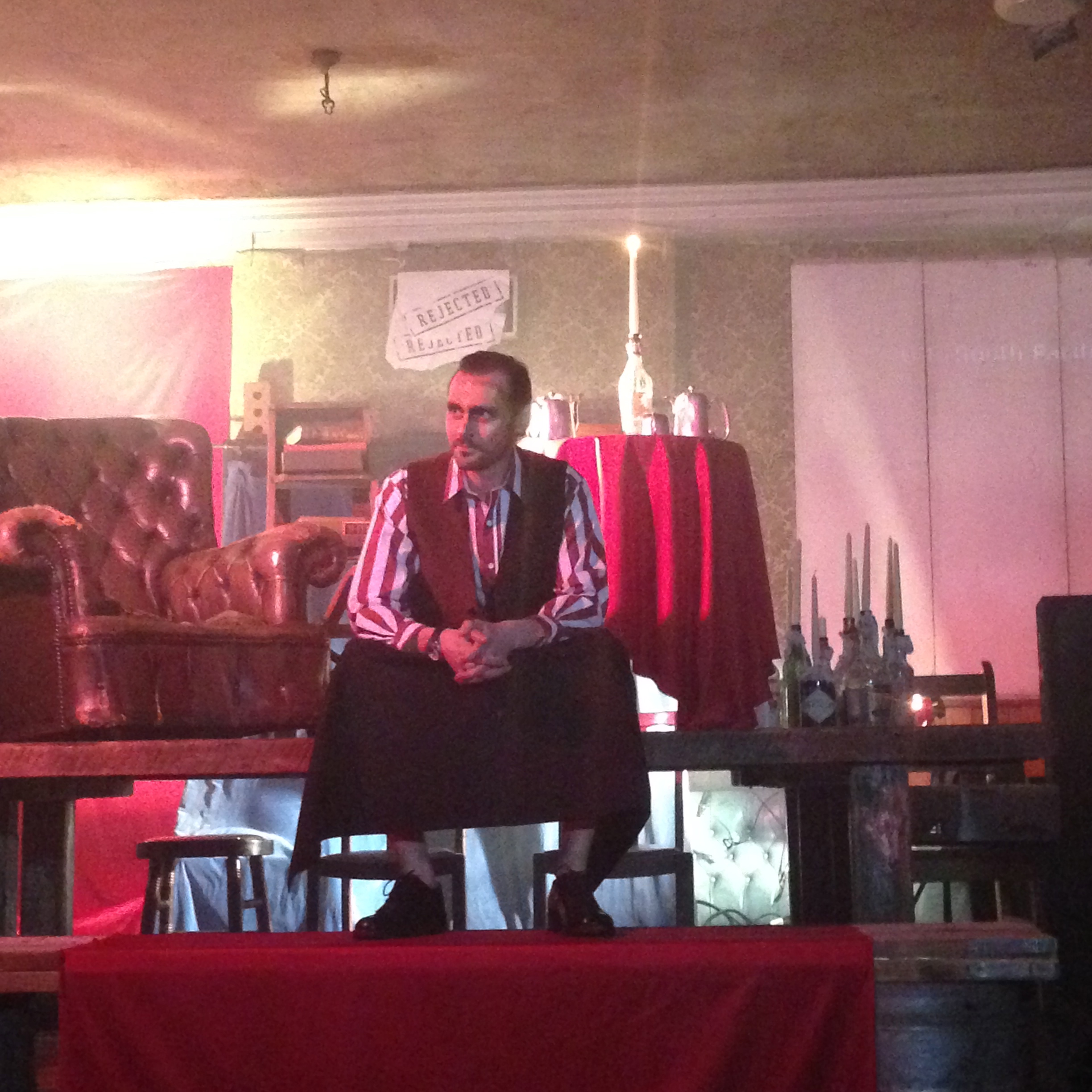 帽子をかぶっているのが、デザイナーの方。
The designer is the one wearing a hat.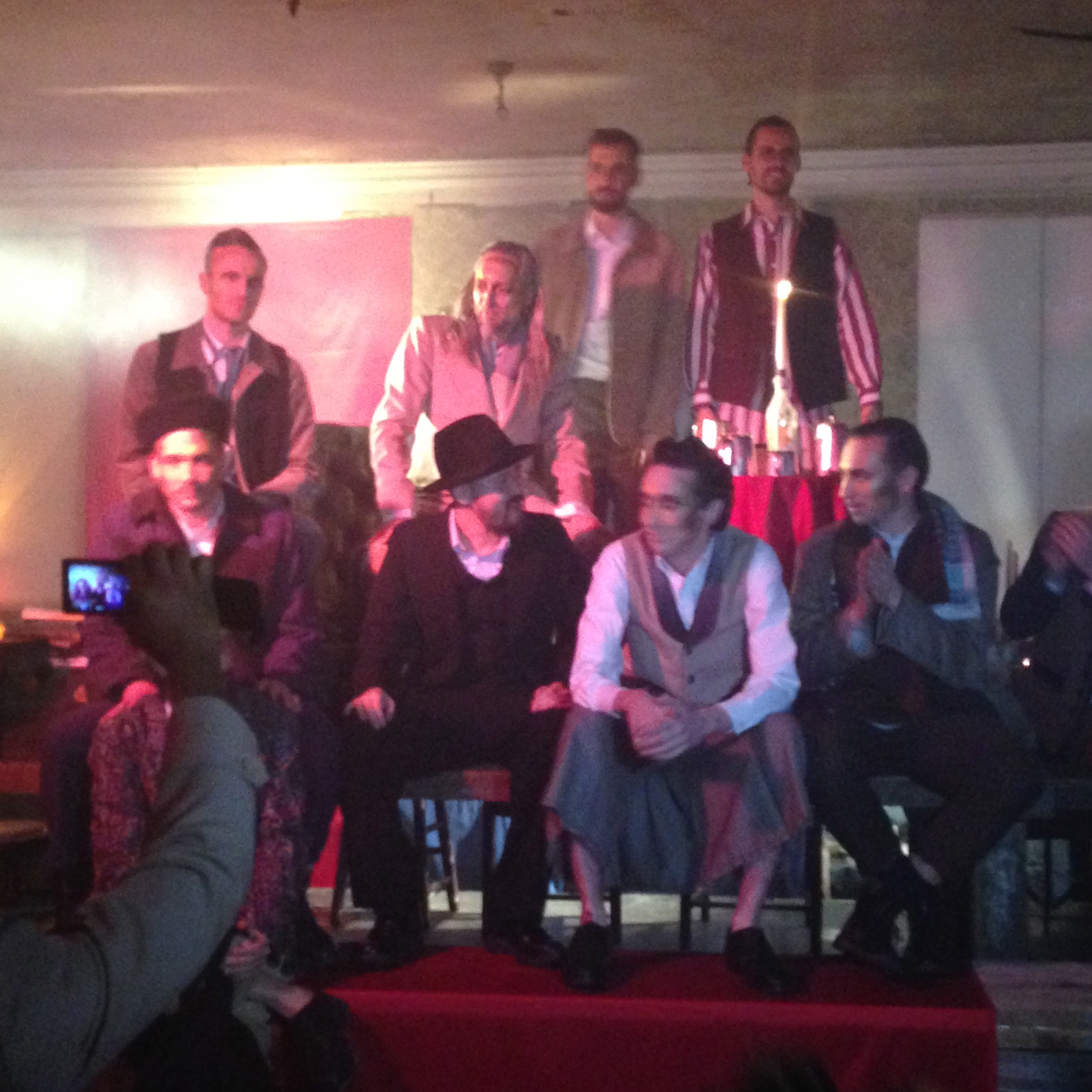 ショー終了後は、ベンの勇姿を見に来てくれたお友達と談笑です。
After the show, we had a nice chat with our friends who came over to see Ben's brave figure.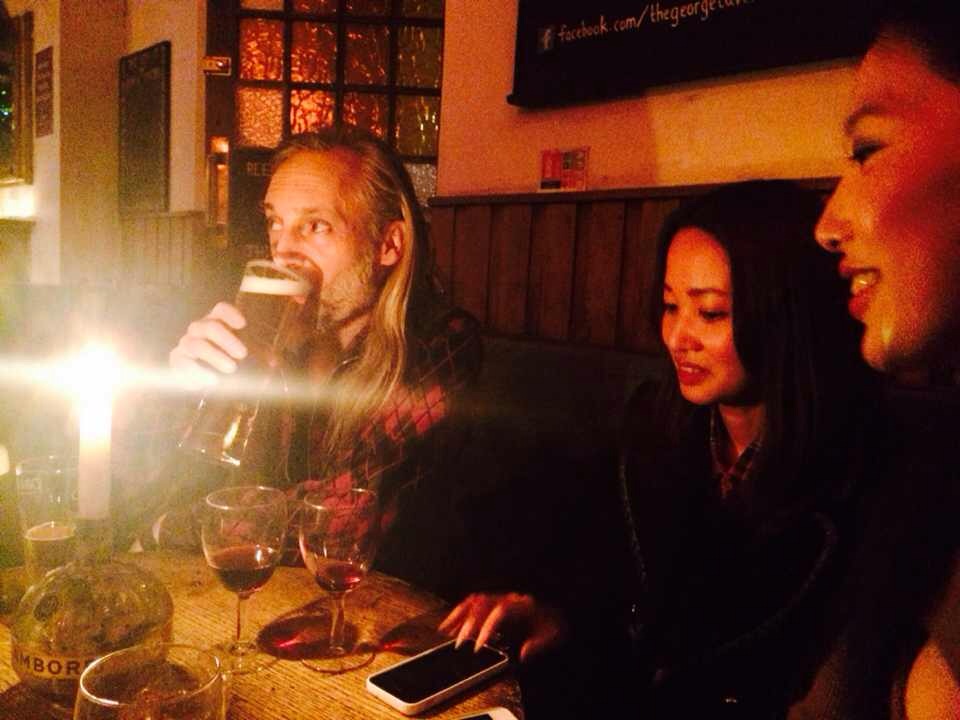 この日も猫のえさを食べようとした誰にでもフレンドリーなジャッキーが、猫に反撃され、仲裁に入った私が猫にやられるという、私的にビビった事件が起きましたが、そもそも村上春樹著書「海辺のカフカ」のナカタさんじゃないんだから、大体私が猫と犬の仲裁になんて入れるわけがないと理解しました。(ナカタさんは猫と話せます。)
REVERBERATEの日本から世界への活躍を心よりお祈り申し上げます。
Our Jackie tried to get the cat's food again.She is so friendly to everyone that she entered the cat's castle under the sink but the cat got angry and got out of the castle in order to take revenge then I got scratched. I was between them to separate them but I am not Nakata who is able to talk with cats from "Kafka on the shore" written by Haruki Murakami, so I understood I can't be their referee.
I really wish the REVERBERATE label good luck from Japan to the rest of the world!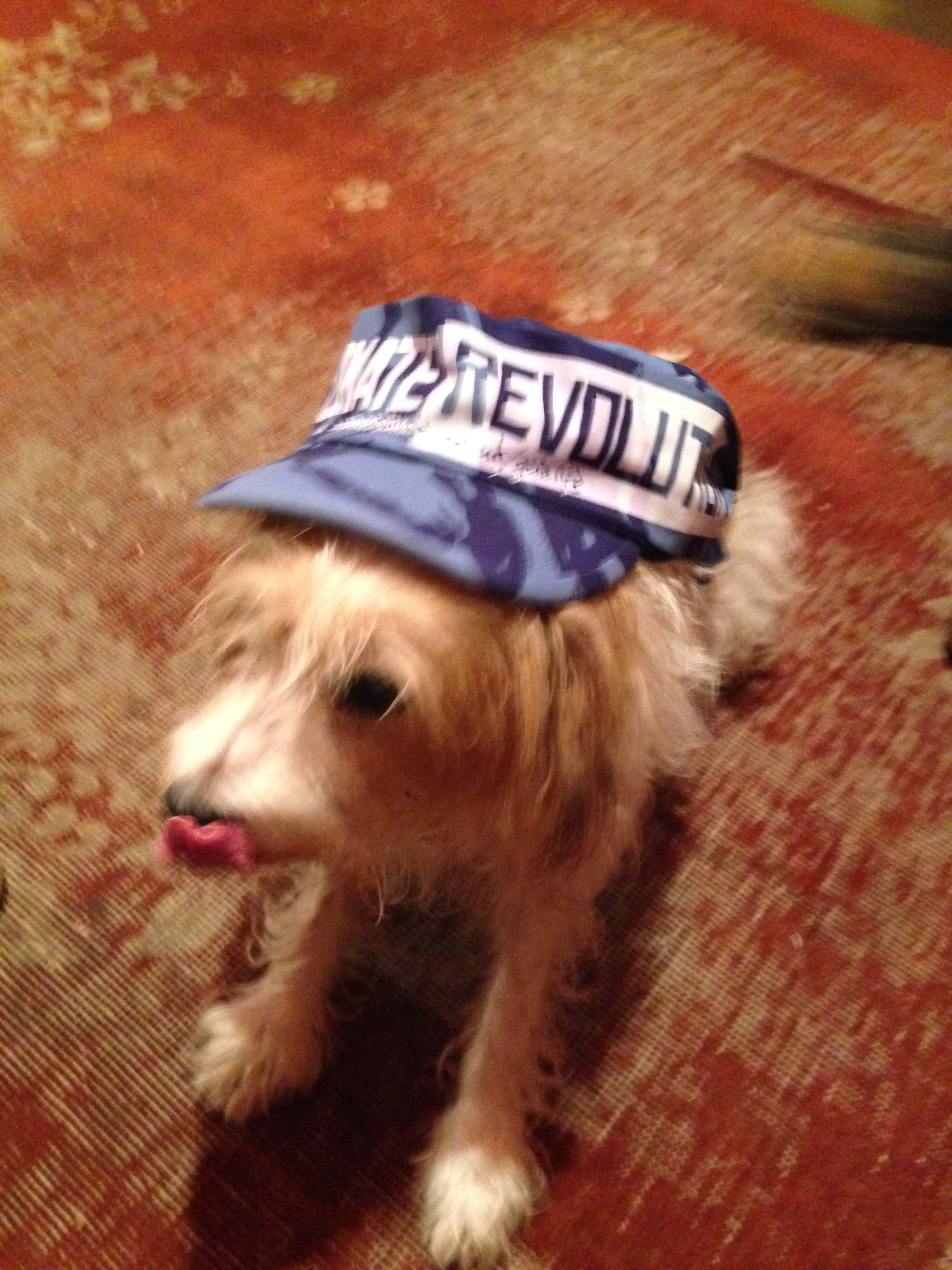 Copyright © tomoka westwood, AllRights Reserved.